---
Testimonials from Our Guests
---
1) Hello Doreen: You may remember Jennifer and I (Paul) as being your guests this past July while we travelled the Trent Severn Wateway in our 19 ft Bowrider boat. I've put together a blog of sorts and thought you might like to read it as Liftlock Bed and Breakfast gets an Honorable Mention. Thanks again for your great hospitality. We really enjoyed our stay. Cheers Paul & Jennifer. Click here for Paul's blog.
2) Thank you so much for your warm hospitality during our stay in Peterborough. The breakfasts were unfailing delicious and your patience with the extra people in the morning was greatly appreciated. We will be sure to get in touch with you the next time we fly out to Peterborough Cheer. R.LarRiviere - Edmonton Alberta
3) We rate your accommodations a ten (excellent). It was wonderful being next to the water, seeing the wild life. You have wonderful pets. K.Jeffery - Smith Falls
4) We really enjoyed our stay - especially the cleanliness, comfort of the beds, privacy and the companionship of the animals. M.M.& J.
5) Rated 10. Fair prices, lovely acreage, beautiful view, no room for improvement, everything was great. S. Sitter - Kingston
6) Rated 10 Moderate pricing, beautiful landscaping, lovely waterfront, no problem with animals, keep up good work. K. Jaffer - Markham (formerly Nigeria)
7) Excellent food presentation. Fair pricing, wonderful landscaping, loved watching rowers from Trent University practising. D. Haig - Sudbury
8) Doreen, Thanks very much for the fond memories of our day at your B&B, when the lights went out in Ontario. Can't think of anywhere we'd rather be than in your pool, or the screened porch or the private little cottage. Breakfast was excellent. Canoeing was fun. We'll be back. Hopefully this fall. K &. B. Earle
9) We think your place is great, very serene. We saw a blue heron and some bunnies on our morning walk. We love your deer and goose. I.Wyper, B.Haig
10) Good location, convenient to downtown and highways, fair prices, beautiful well kept landscaping. The water is an awesome view, it brings you such peace and serenity. Keep up the good work. Your friendliness and attitude will indeed make your business flourish and this is indeed a home away from home. Joy/Trevor St. Maarten, North Autilles
11) The landscaping is lovely, rural but close to downtown Peterborough. Your animals are an added attraction. Doreen, you are a gracious hostess. Thank you for a pleasant stay. E Stable Houston Texas
12) Dear Doreen; Thank you for out stay. It was lovely. We will be back for sure. Take care of your dogs and pups. Pat/Gary Quebec
13) Hello Doreen: Just wanted to thank you very much for a pleasant stay at your B&B. It was wonderful and we will definitely visit again. Enjoyed everything about it. We also had a very wonderful visit with our family in Ontario. Take care and thank you again. Sincerely Wendy and Bryan LaMontagne Edmonton
14) Dear Doreen: Thanks so much. Being able to stay here made my courses much more enjoyable and manageable. See you next course. M. Hawley
---

Liftlock Bed & Breakfast
810 Canal Rd
Peterborough, Ontario, Canada
K9L 1A1, Tel: 705-742-0110
liftlock-bb@cogeco.net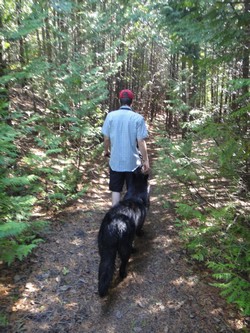 Trail beside Liftlock B&ampB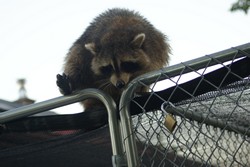 Racoon Making a Visit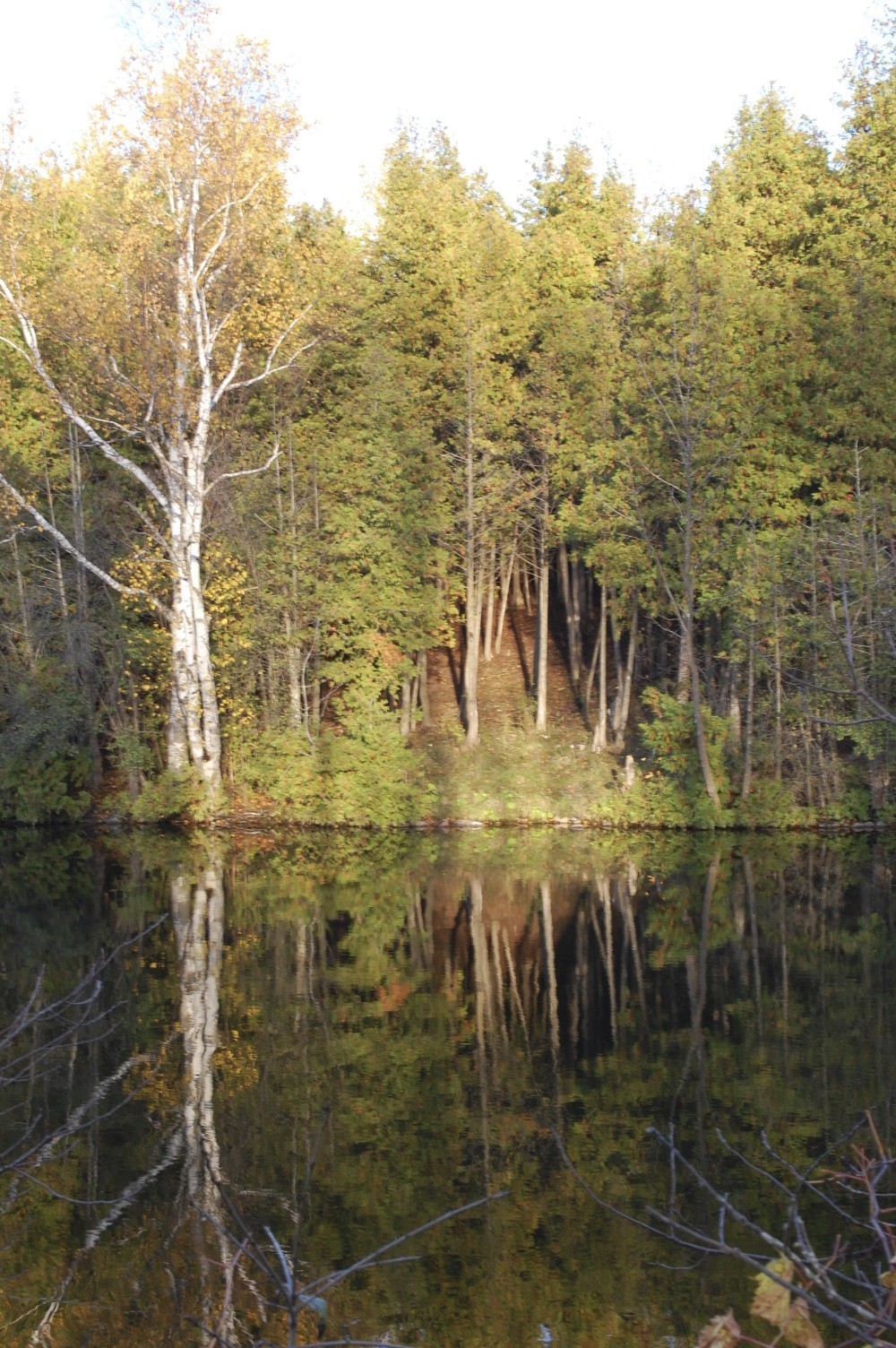 Neighbourhood Trail
kating Under Liftlocks